Posted on
By This recipe is courtesy of Turkey Farmers of Canada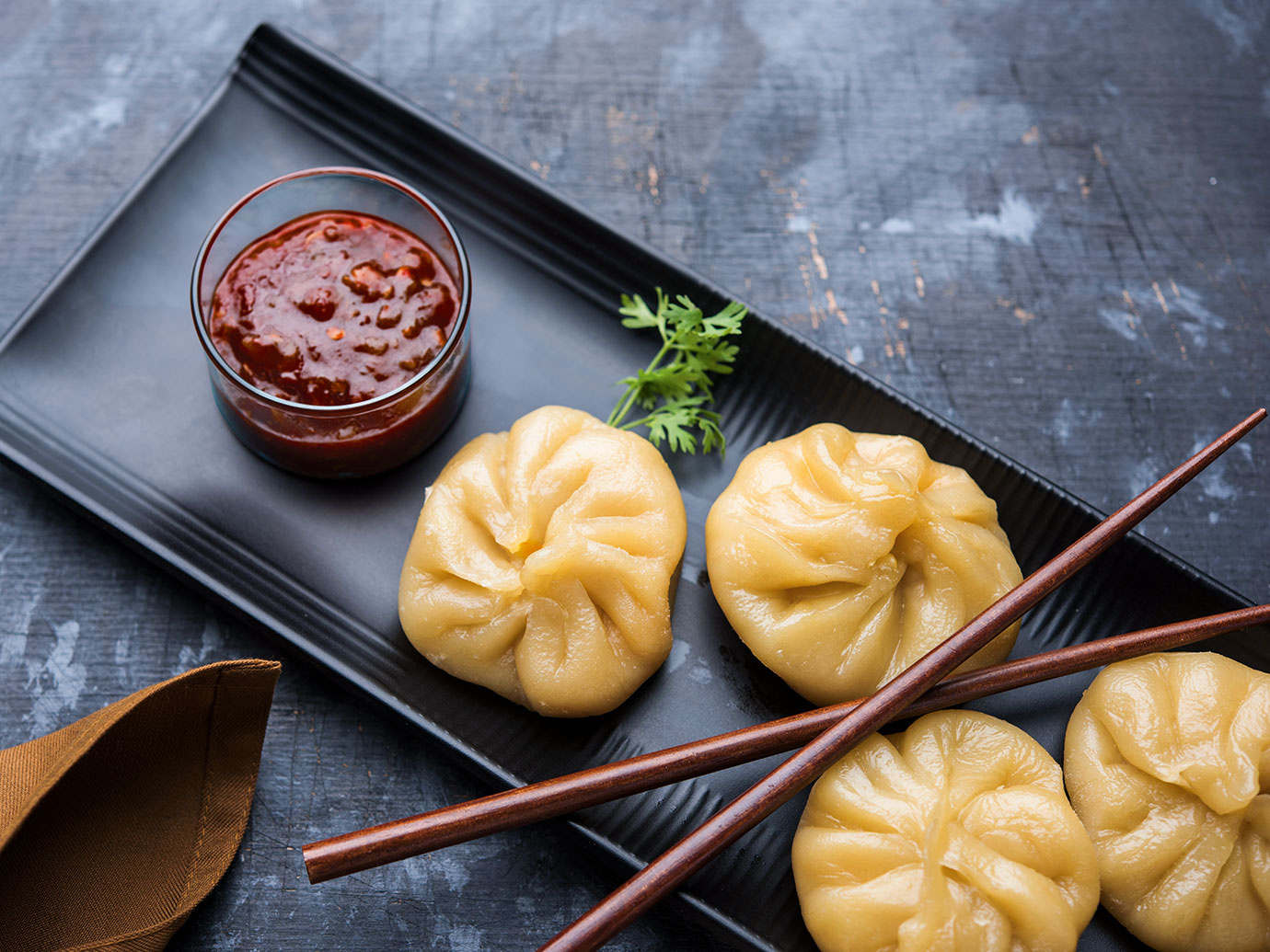 TIME
Prep time: 15 minutes
Cook time: 10 minutes
Servings: 17
NUTRITIONAL VALUE
Nutritional information per serving
Calories 109

Protein 7 g

Fat 4 g

Carbohydrates 11 g
INGREDIENTS
Dumplings

454 g (1 lb) ground Québec turkey or chicken
15 ml (1 Tbsp.) ST-ELIAS EVOO
30 ml (2 Tbsp.) fresh ginger, minced
2 shallots thinly sliced
2 cloves garlic, minced
30 ml (2 Tbsp.) fresh basil, finely chopped
15 ml (1 Tbsp.) fresh mint, finely chopped
15 ml (1 tsp) red curry paste
5 ml (1 tsp) fish sauce
15 ml (1 Tbsp.) GARLIC & MUSHROOM EVOO
5 ml (1 tsp) maple syrup
1 ml (¼ tsp) salt
Fresh pepper
Wonton wrappers
Canola oil for frying
Dipping sauce

DIRECTIONS
Dumplings
In a medium skillet, heat oil over medium-high heat. Add the ginger, green onions, and garlic, cooking about 3 minutes until fragrant and lightly golden. Be careful not to burn. Remove from heat.
In a large bowl, stir together ground turkey, chopped herbs, curry paste, fish sauce, olive oil, maple syrup, salt, pepper and the cooked ginger, garlic and green onions and any remaining oil. Stir well, being sure to incorporate the curry paste well.
Working with one wonton wrapper at a time, place 5 ml (1 tsp) of turkey mixture in the middle. With a wet finger (keep a bowl of water handy) moisten the edges of the wrapper, then bring the 4 corners together, pinching to seal. Cover filled dumplings with a clean, damp towel as you work, so they don't dry out.
In a large nonstick skillet, heat 15 ml (1 tbsp) canola oil over medium-high heat. Add the dumplings seam side up and cook until golden on the bottom, about 1 minute. Carefully add 125 ml (1/2 cup) of water to skillet and cover, cook until water is almost evaporated, about 3 minutes.
Uncover and cook until all water evaporates, another minute. Reduce heat to medium if they overbrown. You may have to cook in batches, depending on the size of the pan.
If planning on making these ahead, freeze them raw, then thaw before cooking. Serve warm with dipping sauce. Makes about 34 dumplings.
Dipping sauce 
Combine the soy sauce, rice vinegar, sriracha and maple syrup in a small bowl.
Adjust seasonings.